Barrio del Carmen is one of the most famous neighborhoods in Valencia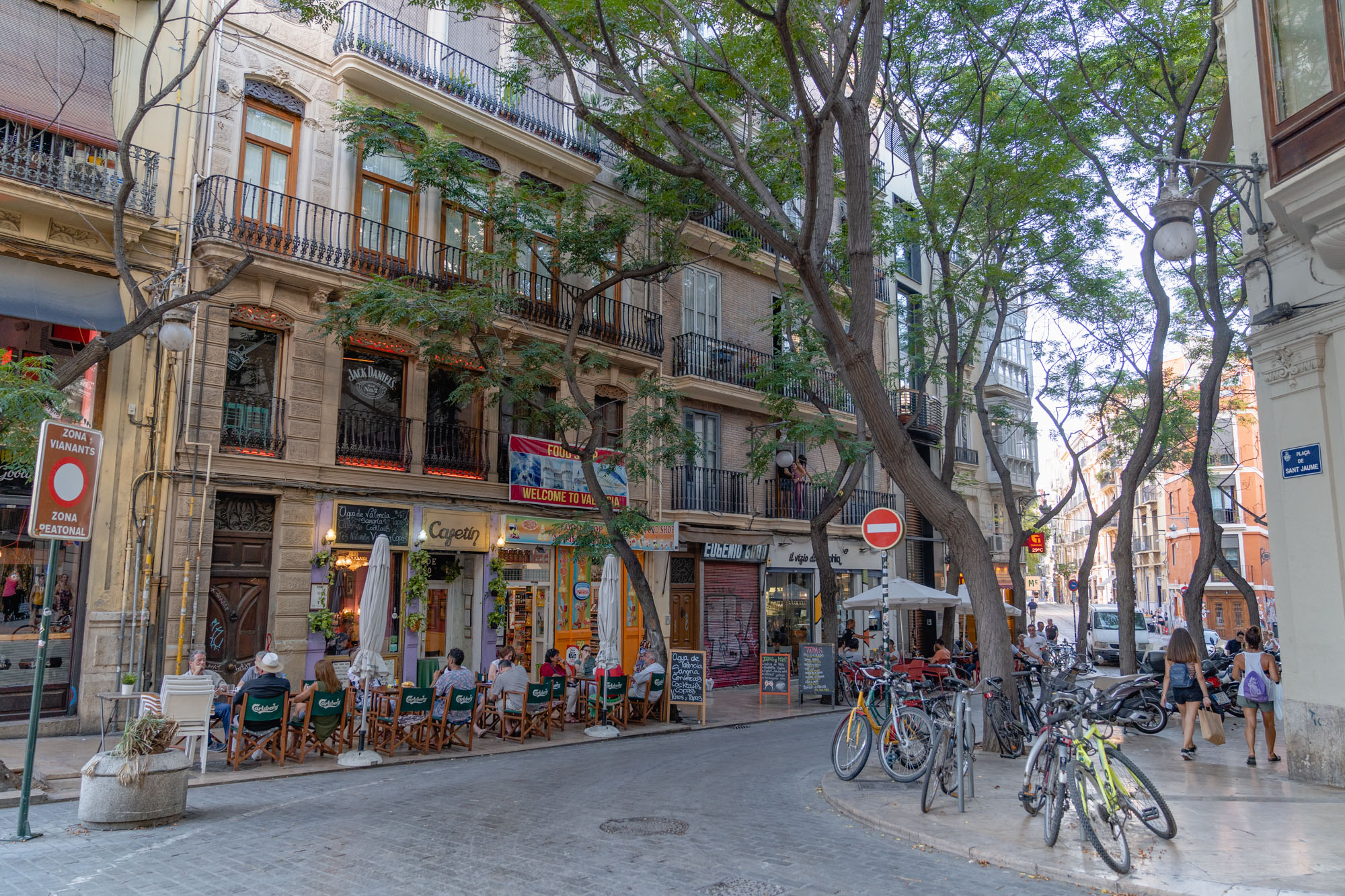 The Barrio del Carmen is one of the most famous neighborhoods in Valencia, not only because of its age, in addition to being a historic neighborhood it has good places to eat, dine and party. Corners with urban art or graffiti to discover and make photography, small streets and interesting architecture. The Barrio del Carmen has artistic charm.
Parties in the Barrio del Carmen, famous neighborhoods in Valencia:
If you like the bohemian and alternative roll these places are ideal:
Jimmy Glass Jazz Bar: It's a live Jazz bar, with a New York style. If you love this type of music you can not miss this place and drink good cocktails. Located on Calle Baja 28 next to our Baja Flat temporary rental apartment.
Radio City: It is an icon in the Barrio del Carmen, a bohemian pub, cultural, good music, exhibitions and art. It is an emblematic place in Valencia. Located in Calle de Santa Teresa.
Peter Rock: Very close to the Torres de Quart, a bar where you will listen to rock and live music.
If you want to dance salsa and Latin music you have some places like Jhonny Maracas de salsa. And varied music in the Unik and Bolsería clubs, in front of the Plaza del Tossal.
Where to eat in El Barrio del Carmen?
* Paella: Canela By 1906 Restaurant, next to the Torres de Quart.
* Mediterranean – Asian food: Refugio Restaurant located in Carrer de Dalt 42. Is a place with very good and creative food.
* Sandwiches: Bocatín Restaurant, tapas, skewers, sandwiches and vermuteria del Carmen. It is located on Calle Calatrava 21.
* Vegetarian: Alma libre Açai Bar, popular for its Açai bowls, vegetarian burgers and everything they offer is quality.
Oslo, is a vegetarian restaurant located in a building of the 50s with Valencian style. The food is very good and they offer half-day menu at a good price.
* Typical, gourmet: Anita Giro, very good Valencian tomato salad and octopus carpaccio. A nice restaurant, with personality and has a terrace.
Urban art and culture in the Barrio del Carmen
Centro Cultural del Carmen: Center for exhibitions of art and cultural activities, located in Carrer del Museu.
In El Barrio it is normal to find graffiti or urban art on the walls, many people take pictures. In each corner a masked character who has become an icon in Valencia, @davidddelimon.
Our apartments for temporary or long stay rentals are strategically located in the historic center of Valencia and in the Barrio del Carmen we have Baja Flat, Na Jordana Flat, and very close to Quart Flat.